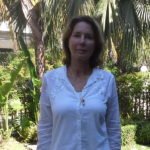 I kwam bij dokter Rajeev door mijn zoon en ik wist niet precies wat me te wachten stond. Ik was aan het eind van mijn latijn. Ik heb de hele behandeling gedaan met dokter Rajeev. Ik ben nu klaar en het leven is weer zo als het was toen ik jong was. Wat een ervaring!! Lachen, huilen, pijn en dan paradijs! Een must. Dank u dokter Rajeev en uw geweldige staf.
My son sent me to doctor Rajeev and I didn't know exactly what to expect. I was so tired, everything was grey in my life. I did the whole treatment with Dr. Rajeev and my life feels like I am young again. What an experience!! Laughing, crying, pain and then paradise!! A must!! A must for every human being who wants to understand another way of treating depression or just feeling great again!! Thank you so much for this great experience!!
Thank you so much dr Rajeev and amazing staff for your understanding and high competence.